Press
Aug 2016
Bedford Asian Business Association Award Gill Insurance:
Business of the Year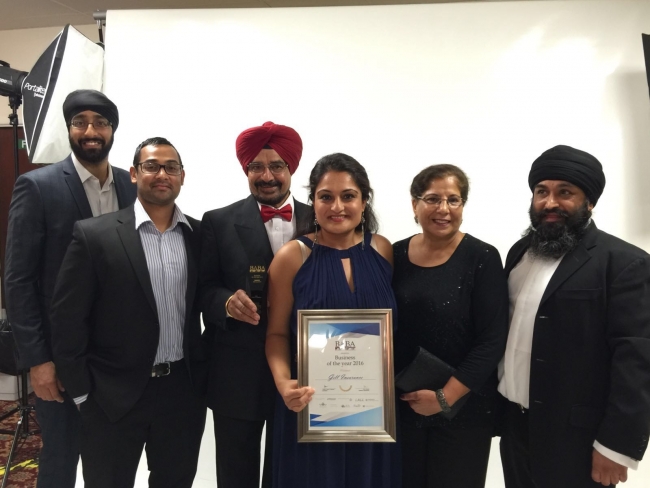 Dec 2014
Sanjit From Gill Insurance Hosts the BABA Awards in Bedford Corn Exchange.
Gill Insurance Advertises on Akaal Channel
Nov 2014
Narvin Powar was a Nominee for an award by the "The Professional awards"
March 2013
New Gill Insurance WEBSITE live.
May 2012
Gill Insurance Begins to Advertise with Sangat Channel
August 2011
Sukhpal Gill was nominated for the Sikhs in Business Award. He impressed a panel of judges who selected him, from 100's of entrants worldwide
April 2011
Varinder, Broker head of new business, appears in Insurance Time Online Editorial, competing for chance to be recognised as talented young broker.
February 2010
Sukhpal, Director appears in AVIVA newsletter, sharing his 30 years experience in Broking.
October 2012
Sukhpal Singh, joins BABA
July 2011
Gill Insurance Launches NEW Sweet Deal Campaign, Price promise on Let Properties, Shops, Offices, Surgeries, Places of Worship, Tradesman and Professional Liability Insurance.
February 2011
Gill Insurance Launches New Advert with the Sky Channel - Sikh Channel
November 2009
Narvin Gill, Business Development Manager and Broker, appears in Insurance Times.